For those of you that don't know me, my name is Calum. I work on the Dealer squad here at Zuto.
I started at Zuto around 2 months ago and I thought this would be a good time give you an insight into what I have learnt so far during my time here.
What is my role?
Graduate Software Engineer
Fresh out of uni, when I first joined Zuto in May, I was placed into the Dealer Squad (now split into Selection and Dealer squads). In that squad I primarily worked on the front-end side of things. At Uni, front end was more of a focus for me, as I worked on a lot of UXD focused development using popular JavaScript frameworks, such as Angular, React and Ember. Therefore, front end and UX/UI is where my knowledge lies.
However, what I have learnt is that I actually know nothing and this is just the beginning of my actual learning... which is great! Knowing nothing means that there is lots to learn and learning means improvement. Thats what I aim to do!
Currently, I am continuing to work in the Dealer squad where I am helping to implement the layout service, Tailor.
So, what have I learnt so far?
I've discovered that I am a fantastic FIFA player and should probably enter E-sports competitions...
But seriously... I've learnt a lot already at Zuto and not just in terms of code. Working in an experienced agile team, running stand ups, taking part in sprint planning and running a retro, are all things that can't be taught at uni; not really anyway. You can try to work in squads on group work and plan sprints for yourself, but ultimately, it is very difficult to replicate how it all actually works "in the real world". So, I'm grateful to have been able to gain industry experience in doing these things.
I've enjoyed seeing how just one ticket on Trello, can contain ideas and solutions that have been gelled together from all areas of the business. From a solution created by various people (SLT, Product, Design), to acceptance criteria created by Product and designs created by UX. Then developers are able to give their input in sprint planning. Finally, implementation and testing is completed and the ticket is "Done". It's just cool to see how a business works together from the start of a piece of work till the end. Another thing they can't really teach you at uni!
In terms of code, I have worked on a variety of things after the first few weeks of solely working on front end stuff. Working on Elastic Search was an interesting change for me and it gave me a better insight into the workings of Zuto.com and the back end of the site. However, working on the UI composition layout service, Tailor, has been both the most challenging and most interesting work I have done so far. This has given me the chance to work with everyone in the squad and allowed me to see the whole setup that the developers here at Zuto work with - such as the continuous integration and deployment service GO, along with the .NET MVC projects, both of which I have never worked on before.
Thoughts on the future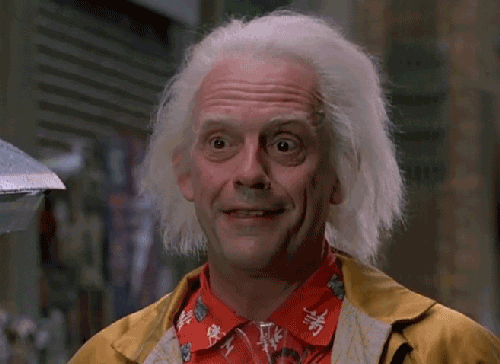 As my degree (BSc Web Design & Development) was heavily focussed on UX, it would be interesting if in the future I was able to attend some of the user experience testing sessions ran by the UX team, as I had to run my own at uni and it would be great to see how it's done in the industry.
Also, I would like to hone my skills in JavaScript by working more on React applications in the Zuto codebase, along with working on Pluralsight in my "10% time" to work on other JS libraries and frameworks.